Spring is here, the flowers blooming, the sun shining, and the warmth from the sun outside! I have been waiting for spring since winter began back in November. I am looking forward to sundresses, sandals, bright colors, and the pool opening! I have been so excited recently because of the warm weather and longing for summer, by spending time in class- online shopping :)
Robin's Top Picks for Spring/Summer 2014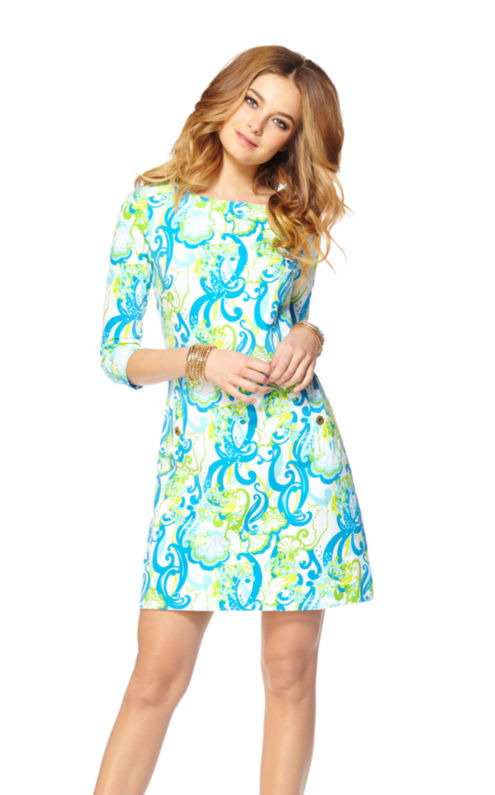 1. Lilly Pulitzer Dress
Lilly Dresses are perfect for spring and summer,
because it reflects bright colors and flowers!
2. Jack Rogers (On Sale!)
Jack Rogers Sandals are the perfect with any
Lilly dress or preppy outfit! They are a must :)
3. Vineyard Vines Swim
I love Vineyard Vines and their sales.
They have wonderful and fun clothes!
4. Lauren James Tee
The oversized tee is perfect and preppy
for any day of the week and super cute!